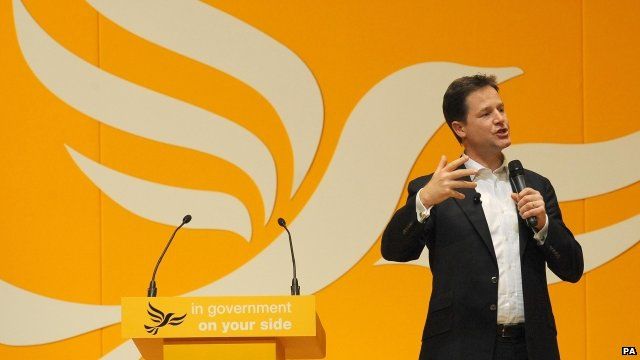 Video
Nick Clegg calls for tax cuts for low earners
Nick Clegg will call for this month's Budget to include more tax cuts for those on low incomes, in an address to Liberal Democrats at their spring conference in Gateshead.
The deputy prime minister will also urge Chancellor George Osborne to introduce more measures to tackle tax avoidance by the richest in society.
Vicki Young reports.
Go to next video: Ed Balls: Labour backs mansion tax