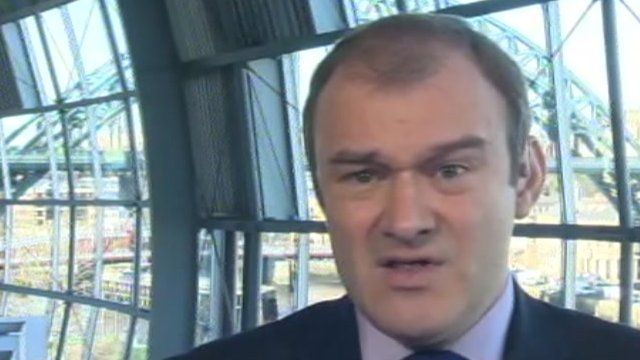 Video
Lib Dem Ed Davey: Tycoon tax 'a good idea'
Energy Secretary Ed Davey has voiced his support for the idea of a so-called tycoon tax to ensure that the UK's richest people "pay their fair dues".
Speaking on the BBC's Andrew Marr Show, he said that the tax was a "really good idea" and was "consistent" with Lib Dem policy over the years.
Asked whether this had effectively replaced the idea of a tax on high-value properties - the so-called "mansion tax" - which is opposed by many Conservative MPs, Mr Davey said that there are "many ways to skin a cat".
You can watch the Andrew Marr Show in full on the BBC iPlayer