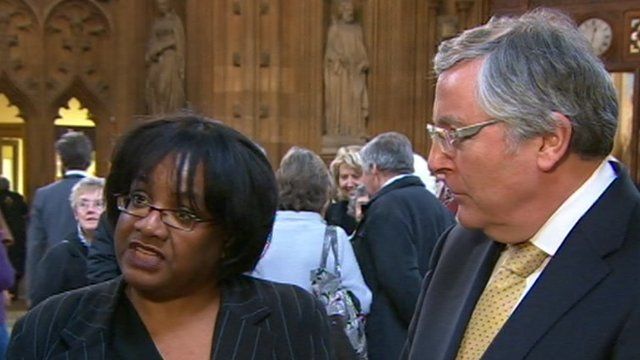 Video
NHS bill debate: Diane Abbott and Lord Clement-Jones
A Labour health spokeswoman has said the Royal College of GPs is still against the coalition's health reforms for England despite its leader saying she is willing to work with the government.
Diane Abbott said health professionals were still opposed to the Health and Social Care Bill, which could be days away from becoming law. She said a future Labour government would overturn the act and "unpick the worst of the damage".
Liberal Democrat spokesman Lord Clement-Jones said the bill was "going to get more acceptance".
Dr Glare Gerada, who heads the college, told the Daily Politics last month that GPs were against the plans but has now written to the prime minister saying she wants to help find a "way forward".
MORE FROM THE DAILY POLITICS
More clips and news on our BBC website; 'like' us on Facebook page; follow us on Twitter
Go to next video: 'GPs do not want this bill' says leader