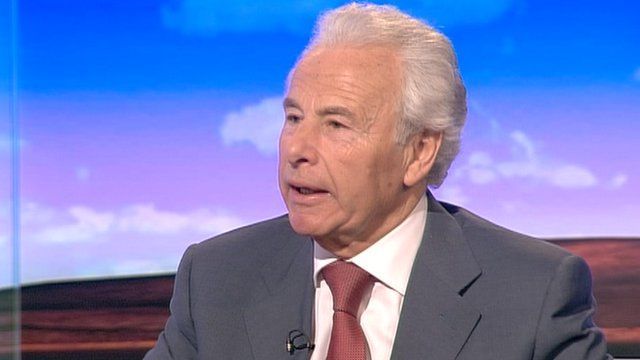 Video
Lord Levy on the different sides of President Assad
Lord Levy, who tried to broker a deal between Israel and Syria several years ago, has spoken to the BBC about what sort of man Syrian President Bashar al-Assad is.
The Guardian has published what it says are secret emails received and sent by the Syrian President and his British born wife, Asma.
Lord Levy told the BBC's Daily Politics that the current Syrian President was a "gentleman" before coming to power, but since becoming leader has shown a different side to his personality.
MORE FROM THE DAILY POLITICS
More clips and news on our BBC website; 'like' us on Facebook page; follow us on Twitter
Go to next video: 'We do not look at the good Blair did'