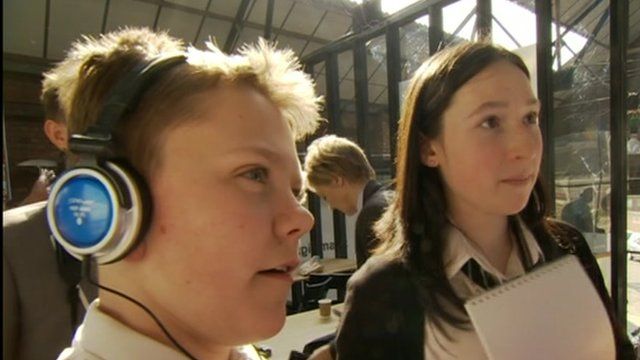 Video
School Report highlights: Lord Coe at the Olympic Park
A school from every region of the UK has been at the Olympic Park in Stratford in east London and pupils interviewd Lord Coe about this summer's games.
They were among the youngsters from 1,000 schools across Britain taking part in BBC News School Report giving children the opportunity to turn their classrooms into newsrooms.
Reeta Chakrabarti reports.
School Report is an annual BBC project which helps young people make their own news reports for a real audience.
Go to next video: Why you can't eat this Raspberry Pi