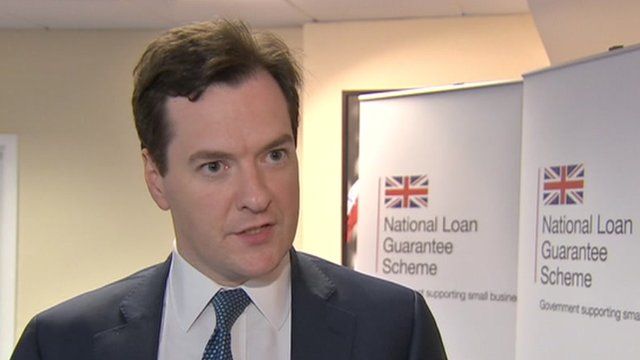 Video
Treasury unveils lending scheme to help small businesses
Four of the UK's biggest banks have signed up to a scheme to encourage them to lend to businesses more cheaply.
Under the National Loan Guarantee Scheme borrowing by Barclays, Royal Bank of Scotland, Lloyds and Santander will be guaranteed by the Government.
The banks then pass on this cheaper funding to small businesses in the form of lower interest rates on loans.
The Chancellor George Osborne says it is good for the economy.
Go to next video: Osborne to back 'credit easing' loans