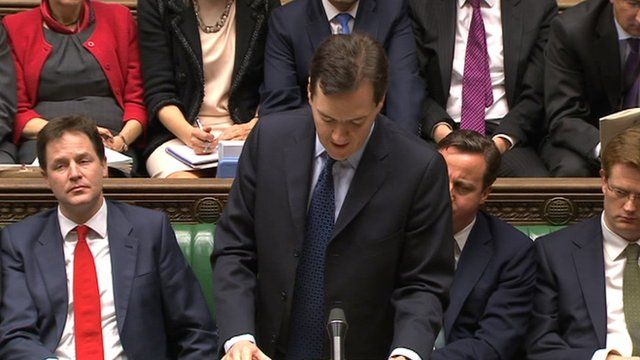 Video
Budget 2012: OBR revises UK growth forecast to 0.8%
The Chancellor George Osborne has predicted better than expected economic growth for the UK.
As he unveiled a Budget which "rewarded working families and helped those looking for work", Mr Osborne told the House of Commons the Office for Budget Responsibility expected the UK to avoid a technical recession with positive growth in the first quarter of this year.
Go to next video: Budget 2012: What do women want?