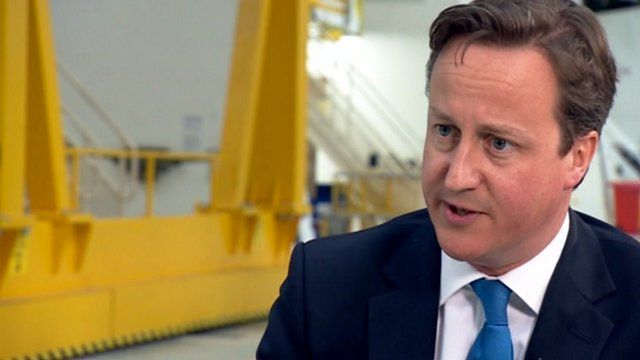 Video
David Cameron: 'Lords referendum not a necessity'
Prime Minister David Cameron has said he is not persuaded of the need for a referendum on House of Lords reform but would not rule one out.
A parliamentary committee has said that a reformed House of Lords should be 80% elected and there should be a referendum before any change is made.
The Conservatives and Liberal Democrats agreed in their coalition deal to set up a committee to examine proposals for a "wholly or mainly elected upper chamber" - but the issue is seen as one that is driven more by the Lib Dems.
Mr Cameron told the BBC's Nick Robinson that "reforming the House of Lords is not the government's priority" but could be done.
Go to next video: Lords 'strengthened' by elections