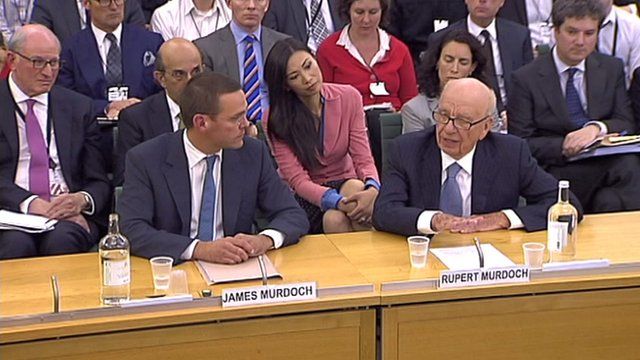 Video
MPs to publish report into phone hacking abuse
A parliamentary committee of MPs investigating allegations of phone-hacking at the now defunct News of the World is due to publish its report.
James and Rupert Murdoch were among News International executives, journalists, police and lawyers for hacking victims who were questioned by the cross-party Commons Media Committee.
The committee began its inquiry in July 2011 in the wake of fresh newspaper revelations about the extent of hacking at the tabloid newspaper, with reported victims including the murdered schoolgirl Milly Dowler and the families of victims of the 7/7 London bombings.
The committee is expected to criticise some former News International executives but is said to be split over James Murdoch, who has denied knowing of any wrongdoing, the BBC's Ben Geoghegan reports.
Go to next video: Staff covered up phone hacking - Murdoch