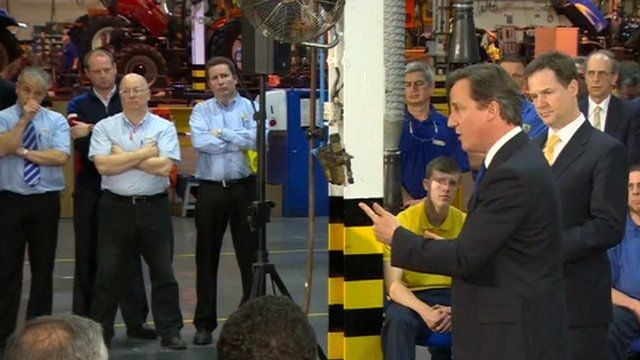 Video
David Cameron says coalition 'is delivering'
Prime Minister David Cameron has said he believes the "coalition is delivering" in response to a suggestion that the Tories and Liberal Democrats were watering down each other's policies.
Speaking during a visit to a tractor factory in Essex, he said the arrangement between the Conservatives and Liberal Democrats was as "important and necessary" as when it was formed.
Deputy Prime Minister Nick Clegg added that one of the criticisms of their early government was that "we were accused... of trying to do too much."
He told workers, "the idea of politicians from different parties setting aside their differences and working in the national interest... is a good thing."