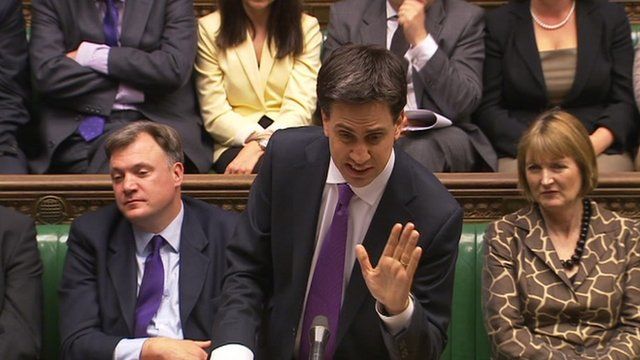 Video
Queen's Speech: Miliband critical of government priorities
Labour leader Ed Miliband has said the government's priorities are a "mystery", following the Queen's speech outlining the coalition's plans for the year ahead.
They include flexible parental leave, breaking up the banks and exempting the UK from euro bailouts.
Lords reform is the most controversial measure in a slimmed down programme but the PM said boosting growth and cutting the deficit were his top priorities.
Mr Miliband said that the the prime minister and the deputy prime minister were standing up "for the wrong people" and were "out of touch with the country".
Go to next video: What happens at the Queen's Speech?