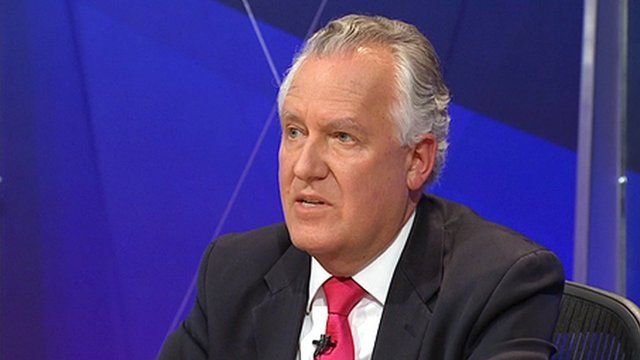 Video
Peter Hain: 'Too much spin in Westminster bubble'
Former Wales and Northern Ireland Secretary Peter Hain has said there is too much spin in the Westminster bubble with journalists and politicians operating in their "close little world".
He was responding to a question from a member of the BBC Question Time audience over whether relations between politicians and the media were inappropriate.
Mr Hain said members of the public were being turned off politics and it was a "really serious issue" for democracy in Britain.
Watch more on the Question Time website.