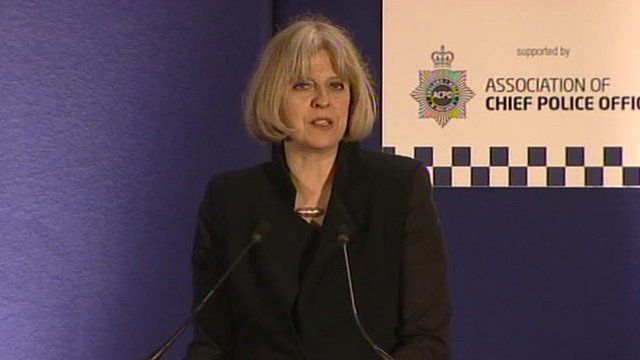 Video
Theresa May explains new orders to replace Asbos
Plans for new measures to tackle anti-social behaviour in England and Wales, including new orders to replace Asbos, have been unveiled by the government.
The plans include a new "community trigger", which would force the police, councils and other agencies to act if they receive several complaints about an incident.
Labour, which introduced Asbos under Tony Blair, have described the new measures as a "weaker rebrand" of powers to tackle anti-social behaviour.
Home Secretary Theresa May set out the new plans at the Association of Chief Police Officers (Acpo) annual conference in Manchester.
Go to next video: 'Dog Asbos' plan under discussion