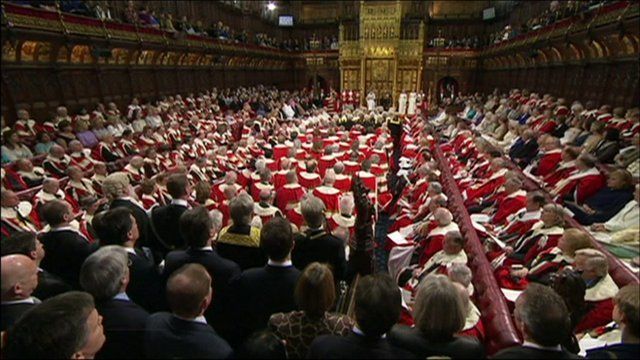 Video
Plans to change Lords facing Conservative revolt
The government is to unveil its long-awaited plans for a mostly elected House of Lords later, in the face of a possible rebellion by Conservative MPs.
The cabinet agreed on Tuesday to push for 80% of the house to be chosen by voters. The number of peers is also expected to be almost halved from 800.
Many Tory MPs believe constitutional change should not be a priority and up to 100 are expected to oppose the bill.
Labour is backing change, despite opposition from some of its MPs
Gary O'Donoghue reports.