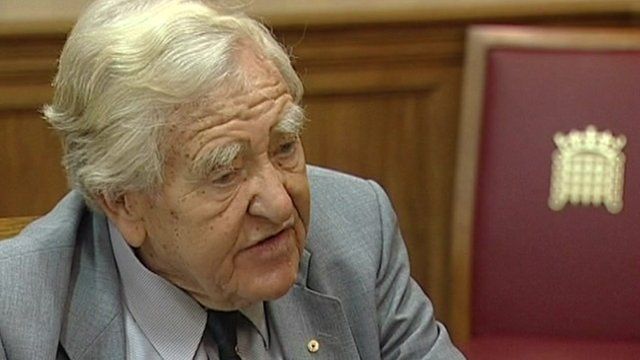 Video
Lord Morris 'will have seat at Paralympics', says friend
Disability rights pioneer and Labour peer Lord Morris of Manchester has died at the age of 84.
As Alf Morris, he was MP for Manchester Wythenshawe from 1964 to 1997 and became the UK's first minister for the disabled in 1974.
His work led to the first disability rights legislation in the form of the 1970's Chronically Sick and Disabled Persons Act.
Friend and fellow member of the Labour party, Tony Lloyd, said that by helping people with disabilities he also "helped the whole of society".