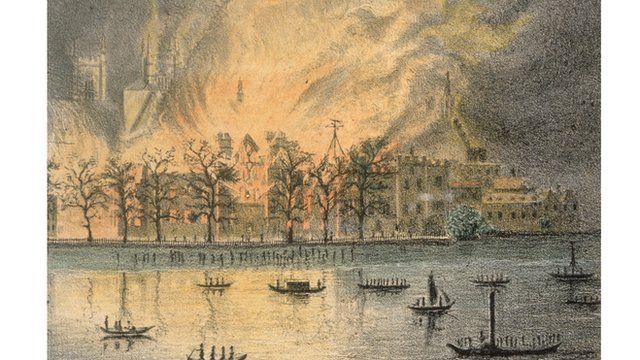 Video
The day Parliament burned down
When the Houses of Parliament burned down in 1834, it was the biggest conflagration seen in London between the Great Fire and the Blitz.
The ancient, ramshackle home of the Commons and the Lords, where Cromwell, Walpole, Pitt and Wellington dominated British politics was reduced to smouldering ruin, with only a few core parts of the building surviving.
The story of how it happened and what was lost is told in a new book by Caroline Shenton, Clerk of the Records at the Parliamentary Archive.
It's called "The Day Parliament Burned Down".
Mark D'Arcy spoke to Caroline and asked her first what the original building looked like.