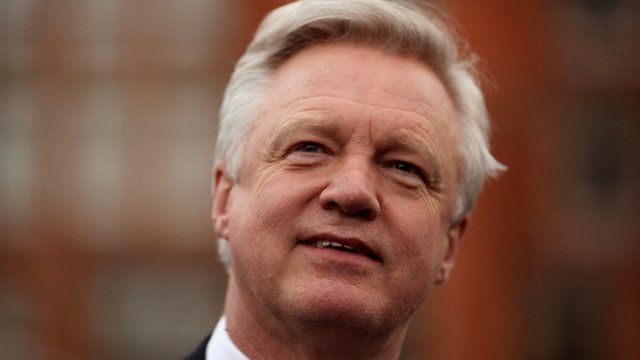 Video
David Davis explains his alternative growth plan
The Chancellor, George Osborne, insisted this weekend that there is no alternative to the strategy he is pursuing.
The Conservative backbencher David Davis, who was runner-up to David Cameron in the leadership contest in 2005, is to deliver a speech suggesting there is actually an alternative to the current growth plan
Speaking to the World At One, he explained that his proposal includes "a whole series of measures to increase the growth rate in the economy based on what other countries have done".
He acknowledged that there is "no easy alternative" but said that "we have to put front and centre growth in the economy."
On the subject of government cuts, he told Sean Ley that the problem is the speed of the programme.
"It's taking too long to take effect," he said.