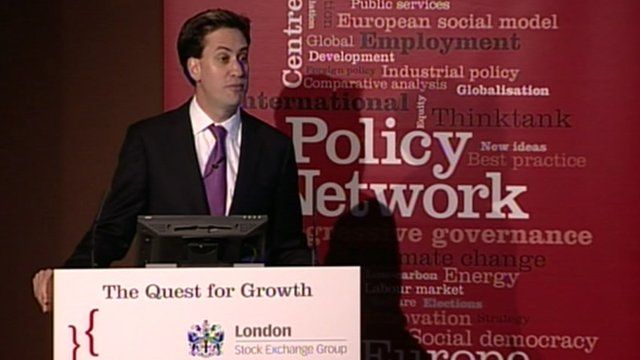 Video
Ed Miliband calls for remodelled economy
Ed Miliband has said the government is "kidding itself" if it thinks its plans to boost the housing and construction industry is enough to breathe life back into the UK economy.
In a speech in the City of London, the Labour leader said greater vocational training in schools, longer-term planning by business and removing reliance on benefits were necessary to remodel the British economy.
Ross Hawkins reports.