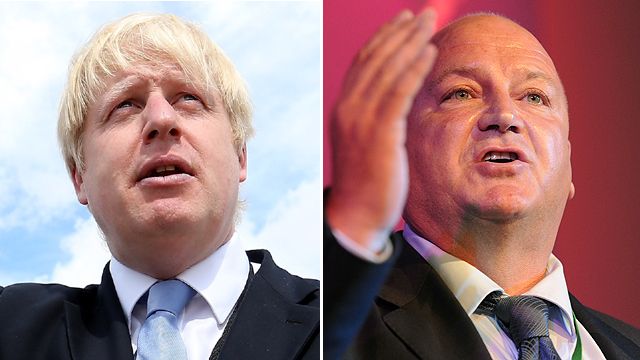 Video
Archive: When Boris Johnson first met Bob Crow
In March 2011, ahead of an appearance on Any Questions?, people were shocked to discover after three years in power, London Mayor Boris Johnson had yet to meet transport union boss Bob Crow to discuss London's transport issues face to face.
Before coming on air Boris and Bob apparently agreed to have a drink together after the show to arrange a first proper meeting.
This audio clip was published as one of Jonathan Dimbleby's most memorable moments from his quarter century in the chair as Radio 4 broadcasts a 25th anniversary edition of Any Questions? on Friday 7 Sept 2012 which is available online at the above links.
Go to next video: MP Nadine Dorries's on-air mishap