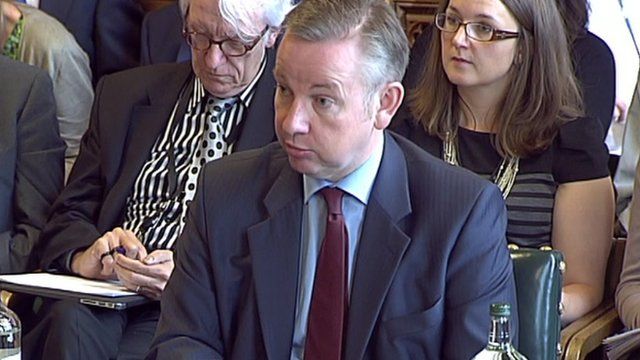 Video
Michael Gove attacks Welsh GCSE regrade
Education Secretary Michael Gove has attacked his Welsh counterpart as "irresponsible and mistaken" for ordering disputed GCSEs to be regraded.
Mr Gove was giving evidence to the education select committee's investigation into head teachers' claims of unfair GCSE grades.
He told MPs that raising Welsh pupils' grades would "undermine confidence" in the value of their qualifications.
The Welsh education minister had said he wanted to resolve an "injustice".