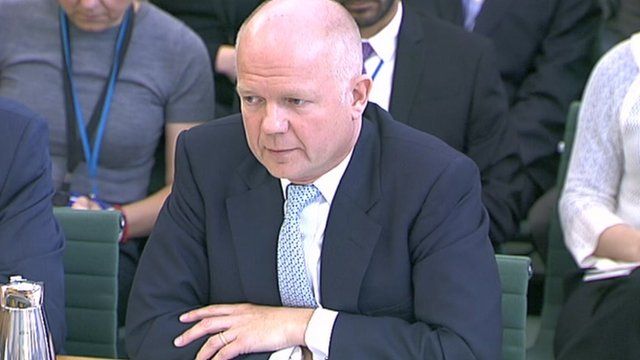 Video
William Hague: Nato's Afghan move has minimal UK impact
Foreign Secretary William Hague has insisted Nato's decision to scale down joint patrols with Afghan forces would have a minimal impact on UK strategy.
He played down the significance of the decision when questioned by the Commons Foreign Affairs Select Committee. He said: "There has not been any change in strategy on this."
Two British soldiers were killed at the weekend in one of a series of attacks by "rogue" Afghan troops.
On Monday, the government said such actions would not derail operations, leading to questions over when it was told about Nato's decision.
Go to next video: Hammond: Afghans 're-vetting' forces