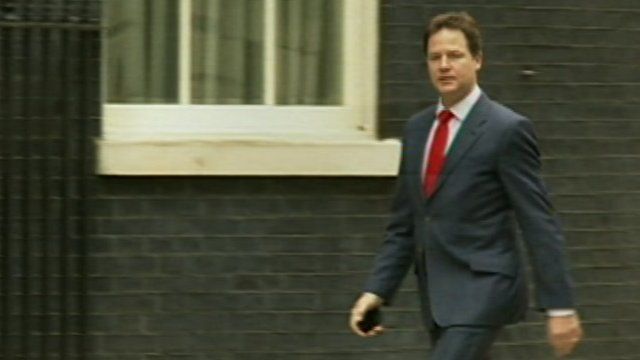 Video
Liberal Democrat conference: Clegg to call for tax on wealthy
Liberal Democrat leader Nick Clegg is to repeat his call for a tax on the wealthy when he rallies activists on their party conference's opening day.
He will urge lower taxes for workers doing a "proper shift" but higher rates for those "sitting on a fortune".
Lib Dem calls for a one-off tax on "unearned wealth" have been rejected by their Conservative coalition partners.
Mr Clegg will also defend going into a coalition but say his party has "different priorities" from the Tories.
Iain Watson reports.