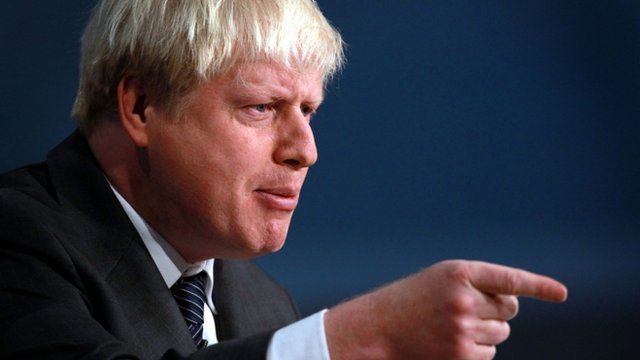 Video
Boris speech cheers Tory faithful
The London Mayor Boris Johnson has delivered an address to a packed Conservative Party Conference in Birmingham.
In response to David Cameron referring to his as a "blond haired mop" he proclaimed that "if I am a mop, Dave, then you a broom. A broom that is clearing up the mess left to us by the labour government."
Looking to the future he said we need to go forward to "a new age of enterprise".
The BBC's Ben Wright reflects on the speech and the mood among the party faithful for The World At One.