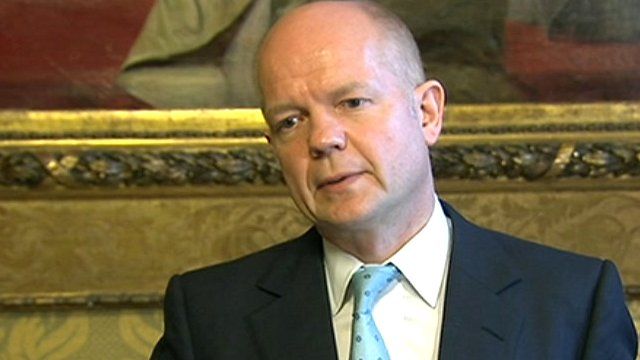 Video
Syria conflict: Opposition leaders 'credible' says Hague
Foreign Secretary William Hague has said he believes Syrian opposition groups could be a "credible, political alternative" to the Assad government.
Before meeting opposition leaders in London, Mr Hague said the UK wanted to recognise them as the legitimate voice of the people at "an early stage".
But he said he must be sure they had "genuine support" throughout Syria and were committed to a democratic future.