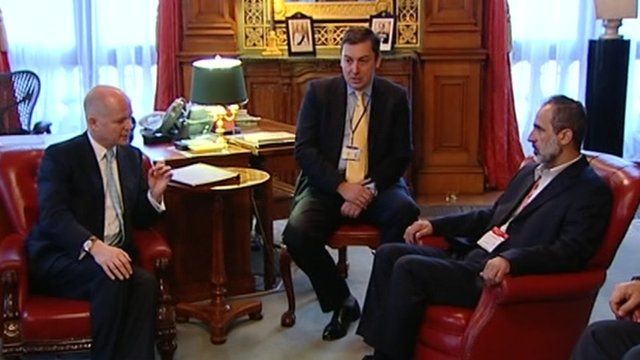 Video
Syria crisis: UK recognises opposition as 'credible'
The UK could be just days away from recognising the united Syrian opposition as a "credible political alternative" to President Assad's government.
Foreign Secretary William Hague met leaders of the newly-formed group, including the rebel Free Syrian Army and the Syrian National Council, in London on Friday.
He said the UK wanted to recognise them as legitimate voices of the people at "an early stage" but they must have genuine support.
James Robbins reports.