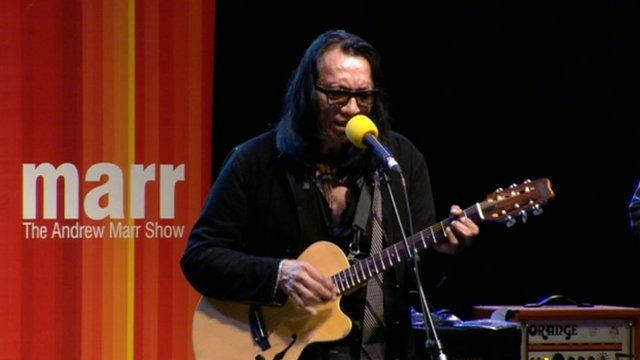 Video
Finding Sugarman
Musician Sixto Rodriguez performs his most popular song for the Andrew Marr Show during a rehearsal at the London Southbank Centre.
In the 1970s he was touted as the new Bob Dylan but was dropped by his record label after poor album sales. Rodriguez went back to work as a jobbing builder.
Unbeknownst to Rodriguez, in South Africa his music was hugely popular and more than a million records were sold.
Twenty five years later some dedicated fans finally tracked him down, after initially believing him to be dead.
This story has now been made into a film 'Searching for Sugarman'.