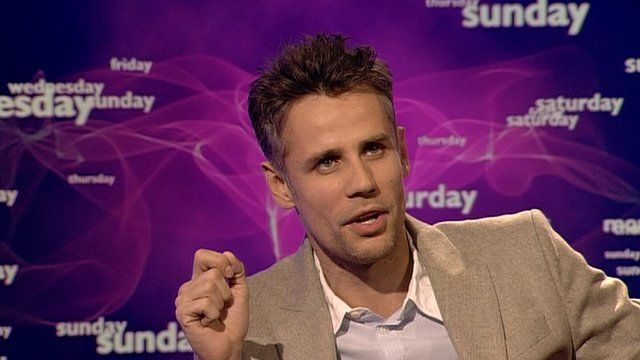 Video
Richard Bacon on Sally Bercow and Lord McAlpine tweets
Broadcaster Richard Bacon said he thought Sally Bercow should have known better with her tweet referring to the false Lord McAlpine child abuse allegations.
He joined Andrew Neil, Michael Portillo and Alan Johnson to look at how the public and famous tweeters have been warned. The Speaker's wife may face legal action and has since deleted her account.
Mr Bacon said some internet trolls were "emboldened by anonymity" and this could be fixed by people being compelled to use their real name and photo on their social media accounts.
The full programme can be seen by UK viewers on iPlayer for 12 months.
MORE FROM THIS WEEK
More clips and news on our BBC website; 'like' us on Facebook; 'follow' us on twitter or watch shows from the last 12 months on BBC iPlayer
Go to next video: 'Lock Sally Bercow in a tower'