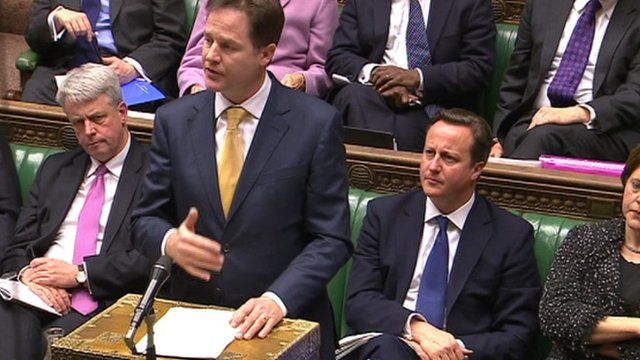 Video
Nick Clegg at odds with David Cameron over Leveson report
Deputy Prime Minister Nick Clegg is at odds with David Cameron over the findings of the Leveson inquiry.
The Leveson report calls for a tougher form of press self-regulation, but the prime minister said he had "serious concerns and misgivings" over the idea of new laws to tighten regulation.
In an unusual step, Mr Clegg made a separate statement to the Commons.
He said changing the law was the only way to ensure "the new regulator isn't just independent for a few months or years, but is independent for good".
Go to next video: Leveson: Times editor's report fears