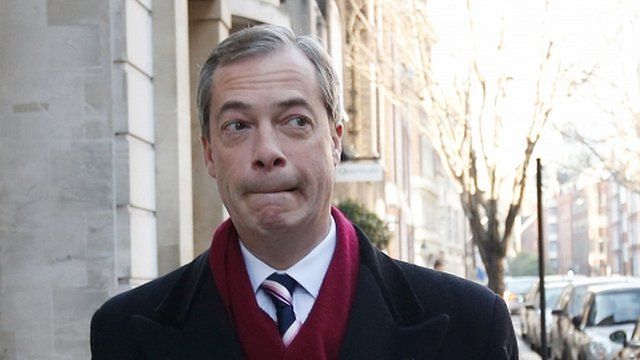 Video
Farage: UKIP 'not just a protest vote'
The anti-European UK Independence Party (UKIP) is celebrating its best ever result in a parliamentary poll today after winning almost 22% of the vote in a by-election.
The opposition Labour party held the seat in Rotherham, northern England, in Thursday's vote but UKIP saw a huge surge in its support to 21.79% to finish second.
Speaking on The World At One Nigel Farage, leader of the UKIP party, told presenter Shaun Ley that he believes that UKIP "are offering a real alternative".
UKIP used to be "a protest vote", he explained, but now "we are now talking about how Britain should be governed... just to say that we are a protest vote simply isn't right."