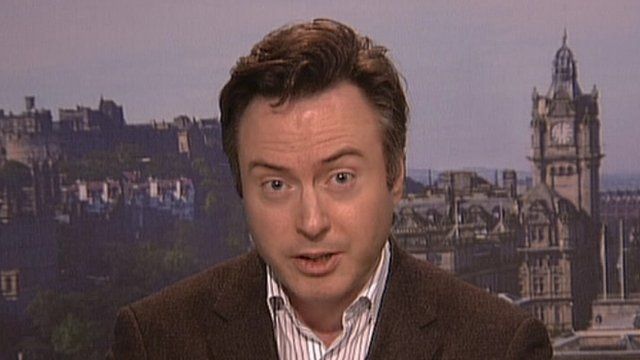 Video
Scotland and EU: SNP MEP Alyn Smith on Scotsman claims
Claims that an independent Scotland would have to re-apply to join the European Union (EU) were part of a "black ops" operation, says an SNP MEP.
Alyn Smith said a report in the Scotsman newspaper came from a letter that "does not exist as a unified document" and had not been signed off by the European Commission. He said the claims were based on "various bits which have been taken out of context".
Mr Smith said of the EU: "They don't want to lose us, we don't want to leave - we will stay in."
He drew a comparison with the reunification of Germany - bringing former East Germany into the EU - and said "there is no rulebook" and a way would be found to keep Scotland in the union.
Andrew Neil talks to Scottish Secretary Michael Moore
MORE FROM THE DAILY POLITICS
More clips on our BBC website; 'like' us on Facebook page; follow us on Twitter or watch full programmes from the last seven days via BBC iPlayer
Go to next video: Scotland and EU: 'huge set of issues'