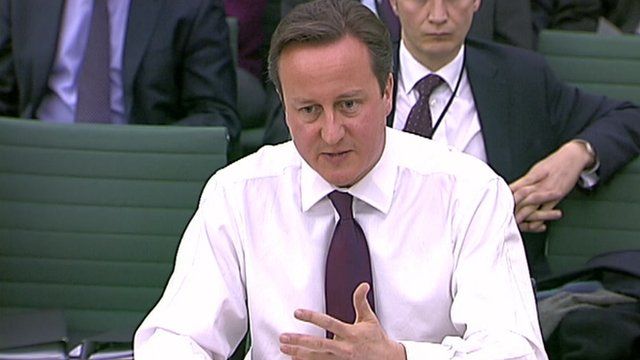 Video
Cameron defends decision to block top civil service appointment
Climate change expert David Kennedy did not have enough "commercial experience" to be the top civil servant at the Department of Energy and Climate Change, David Cameron has suggested.
Asked about his decision to veto the appointment, the PM said it would be "wrong" to comment on individual cases.
But he went on to explain how "the ability to do deals" was vital to help the department "sell" its policies.
The department has re-launched its search for a new permanent secretary after the PM took the unusual step of vetoing the choice of an independent recruitment panel.
Mr Kennedy is currently chief executive of the independent committee on climate change, an advisory body to the government.