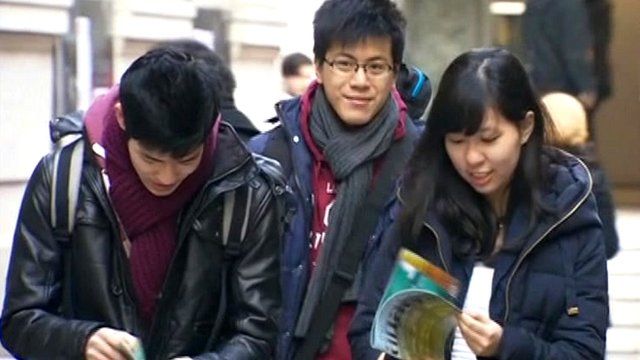 Video
Tougher rules for students visas
There is to be a crackdown on bogus applications for student visas, with applicants having to undergo face-to-face interviews in addition to the current paper-based checks.
More people applying for visas to study in the UK are to undergo face-to-face interviews, rather than just paper checks, the home secretary has said.
Theresa May said that from next April border staff would question more than 100,000 people to "root out abuse" of the system, while maintaining the UK as a destination for study.
The Public and Commercial Services union has said it cannot see how the increased checks will be possible without more staff and resources.
Mark Easton reports.