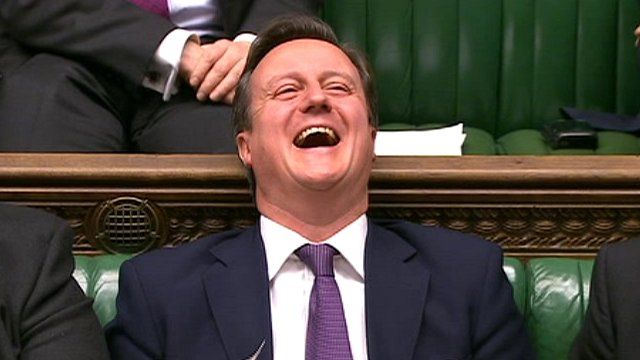 Video
Christmas cracker style jokes in the Commons
The Prime Minister and the leader of the opposition have exchanged Christmas cracker-style jokes in the Commons.
Referring to the much-delayed keynote speech on Europe, Labour leader Ed Miliband called David Cameron "Parliament's answer to Sting" for his "tantric approach" to policy making.
Mr Miliband received groans for his next gag, "It's true they've both fallen out with the Police" and excused his puns, "Sorry, it is Christmas after all! I'm sure none of us want to be there to witness the tantric approach".
Later, Cameron answered back with his own Police-inspired riposte: "Given his policy on Europe I'd recommend So Lonely, and given his general approach to policy, I Can't Stand Losing as he's going to have to get used to it".