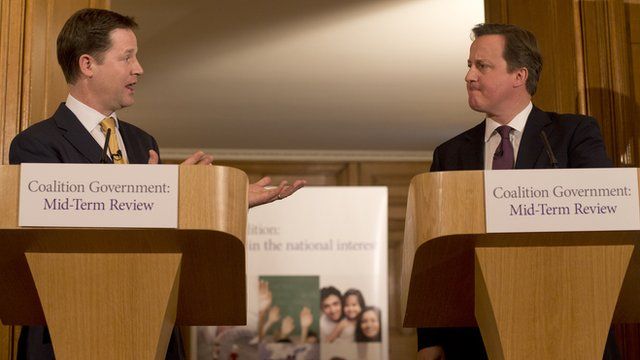 Video
Coalition to go the distance, Cameron and Clegg insist
David Cameron and Nick Clegg have said their coalition will last a full five years, giving Britain "strong, stable and determined leadership".
Mr Cameron promised help on childcare costs, care costs for the elderly and investment in roads as they marked the halfway point of their government.
The PM and deputy PM described their agreement as a "Ronseal deal" which "does what it says on the tin".
Ed Miliband accused the government of making "empty promises".
Nick Robinson reports.
Go to next video: Coalition highlights: Mid-term report