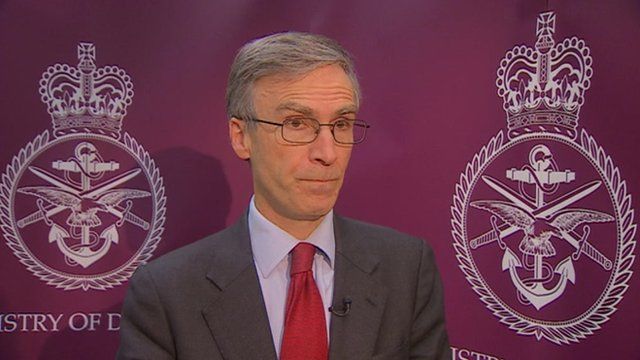 Video
Minister: 'No complacency' over military cyber attacks
Defence minister Andrew Murrison has said that there is no complacency over the threat that cyber attacks pose to UK forces.
A Defence Select Committee report has called for rapid action to protect national security, saying that the British military's reliance on IT could leave it fatally compromised.
But Dr Murrison said that the UK is well prepared to tackle potential threats.
Go to next video: UK 'complacent' over cyber threat