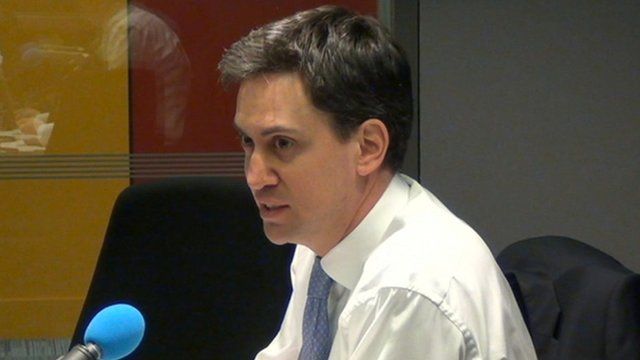 Video
Miliband: In-out referendum would have 'big costs' for UK
Ed Miliband has said a future Labour government would seek to return some powers from Brussels to Westminster to make the EU "work better for Britain".
The European Union must become more "flexible" and responsibility for areas such as industrial strategy should return to member states, he suggested.
Speaking to James Naughtie on the Today programme, he also backed holding a referendum if further powers were transferred to Brussels in the future.
But he said an in-out referendum now would have "big costs" for the country.
Go to next video: Clegg: 'Priority is growth and jobs'