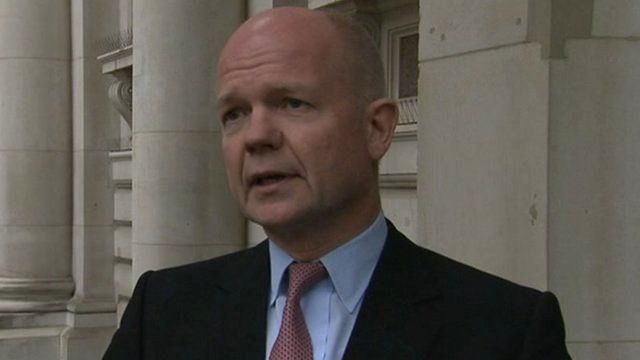 Video
Algerian hostages: Hague says crisis 'top priority'
The Foreign Secretary, William Hague, has said fewer than 10 British hostages are still at risk or unaccounted for in Algeria.
Special forces from Algeria are hunting Islamic militants who took local and foreign workers captive at a gas plant in the desert.
Speaking after a meeting of the Government's emergency COBRA committee, Mr Hague said the situation "remains very difficult and dangerous".
Go to next video: '10 Britons' hostage in Algeria