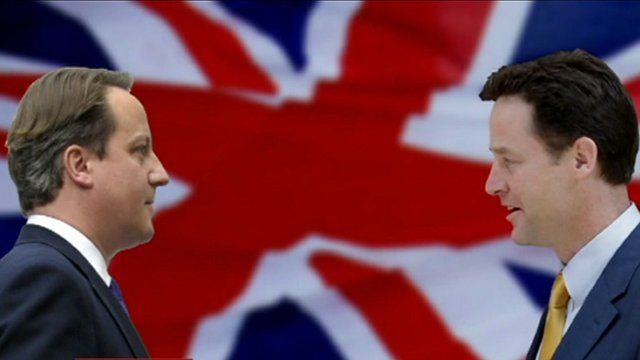 Video
Nick Clegg: Tories 'tying UK up in knots' over EU
The Deputy Prime Minister Nick Clegg has accused the Conservatives of "tying the country up in knots" by planning an in/out referendum on EU membership.
Mr Clegg said he thought a referendum would not be in the national interest and risked damaging what he called the UK's "fragile" economic recovery.
Iain Watson reports.
Go to next video: Clegg: Tories 'tying UK in knots'