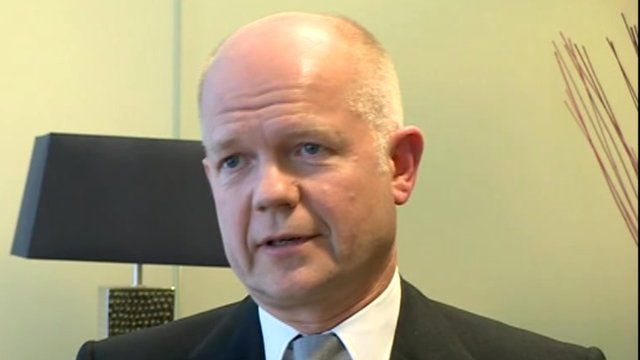 Video
William Hague: 'No combat troops in Mali'
UK Foreign Secretary William Hague said he wants African troops to "take ownership" of the situation in Mali, rather than have a deployment of UK combat troops in the country.
"We are not putting our own combat troops on the ground," he said.
Earlier Defence Secretary Philip Hammond said that the British military intervention in Mali will only last a few months.
More than 300 UK troops are being sent to train local soldiers and other African forces in the operation to root out al-Qaeda-linked insurgents.
Go to next video: French forces take Mali's Kidal