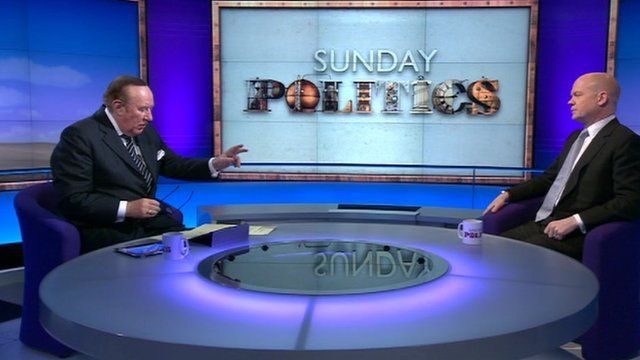 Video
William Hague on defence cuts, Mali and EU referendum
British forces heading to Africa were not combat troops, with many helping train African forces and not going to Mali, said the British foreign secretary.
William Hague said Britain was still the fourth biggest military spender and added: "We remain able to project military force."
He spoke to Andrew Neil about the UK reaction to security issues in Mali and north Africa, cuts to the British defence budget, the in/out referendum over the EU, and reports of him swapping jobs with the chancellor.
MORE FROM THE DAILY AND SUNDAY POLITICS
Watch more clips of films and interviews; 'like' us on our Facebook page; watch the Sunday Interviews with Andrew Neil, follow us on Twitter or watch programmes from the last seven days on BBC iPlayer
Go to next video: Hague: No job swap with chancellor