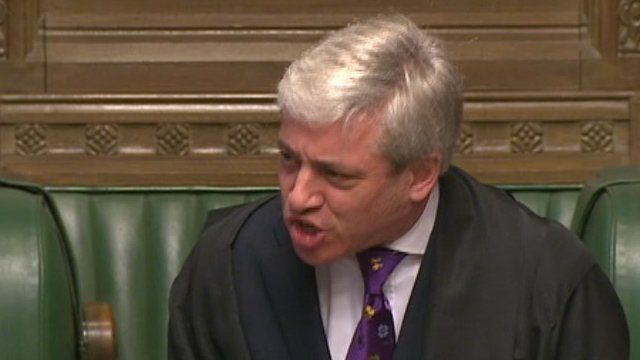 Video
Speaker John Bercow v noisy MPs in House of Commons
Speaker John Bercow appears to lose patience with noisy MPs and often names the most disruptive members, claiming the public are especially critical of the behaviour at Prime Minister's Questions.
He has claimed "the decibel level exceeds anything that Deep Purple - the loudest band of the 1970s - would have dreamed of in their heyday."
Here are highlights of him calling MPs to order in the House of Commons.
MORE FROM THE DAILY AND SUNDAY POLITICS
Watch more clips of films and interviews; 'like' us on our Facebook page; watch the Sunday Interviews with Andrew Neil, follow us on Twitter or watch programmes from the last seven days on BBC iPlayer
Go to next video: MPs warned for heckling Chancellor