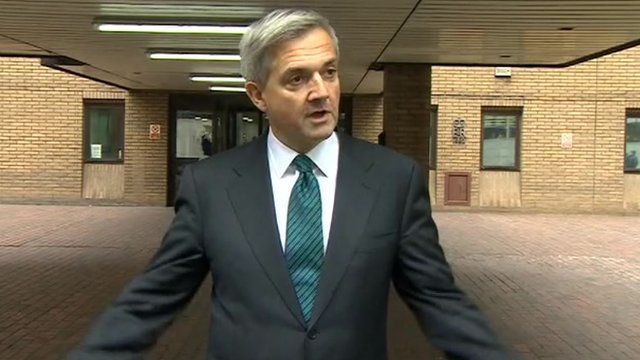 Video
Chris Huhne changes plea to guilty over points charge
The former cabinet minister, Chris Huhne, has announced he is stepping down as an MP after pleading guilty to perverting the court of justice over claims his ex-wife took speeding points for him a decade ago.
The Liberal Democrat MP, 58, changed his plea on the first day of his trial at Southwark Crown Court. He could face a prison sentence for the offence.
A year ago, Huhne announced he was resigning from the cabinet but vowed to fight the charges.
But outside the court today he said that he had changed his plea to guilty.
Go to next video: Huhne 'has put a finish to it himself'