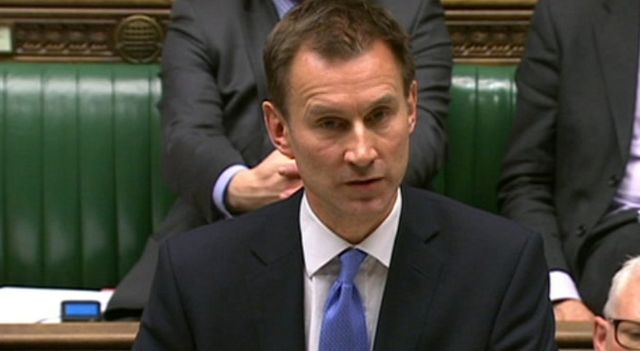 Video
Health Secretary Jeremy Hunt on social care funding plans
Health Secretary Jeremy Hunt has been telling MPs about his plans to cap at £75,000 the amount elderly people in England will have to pay for their social care.
People will also need assets of at least £123,000 - currently £23,250 - before they have to contribute to the costs of basic nursing care.
In a statement to the Commons, Mr Hunt said the reforms meant people would no longer feel they had to hoard every penny - or that it was not worth saving at all.
He said companies would introduce new financial products to cover the cost of care.
"These commitments demonstrate our determination to help people who have worked hard, saved and done the right thing to prepare for the uncertain hand that fate deals all of us in old age."
Go to next video: Hunt: 'Homes should not fund care'