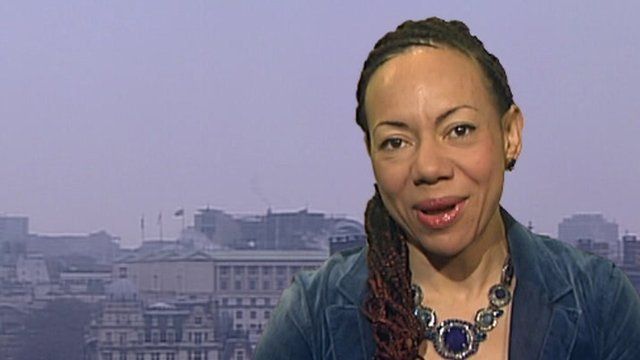 Video
Woman's Hour power judge Oona King explains rankings
The Queen and Home Secretary Theresa May topped the list of the 100 most powerful women in Britain in a BBC Radio Four survey
Judge Oona King explained how they decided to rank the top 20 in order, with another 80 listed in the Woman's Hour power list in alphabetical order.
The former MP, now Baroness King of Bow, said the list was "not as diverse as we might want it to be" in terms of social mobility, class and ethnicity, adding "we have not made quite as much progress as we hoped".
She said: "I hope everyone will learn something when they look at the list."
MORE FROM THE DAILY AND SUNDAY POLITICS
Watch more clips of films and interviews; 'like' us on our Facebook page; watch the Sunday Interviews with Andrew Neil, follow us on Twitter or watch programmes from the last seven days on BBC iPlayer
Go to next video: Queen tops most powerful woman list