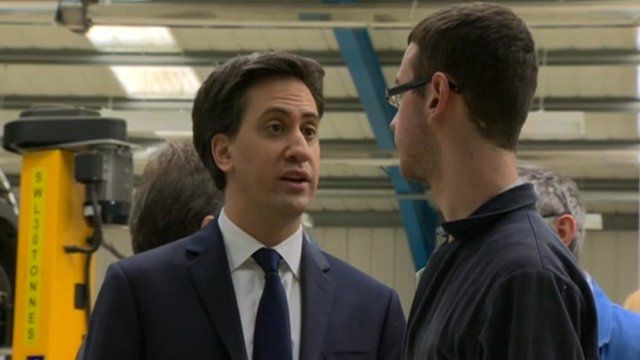 Video
Ed Miliband backs 'mansion tax' to fund 10p tax rate return
Labour will re-introduce the 10 pence starting rate of tax scrapped by Gordon Brown in 2008 if it is re-elected, Ed Miliband has announced.
Mr Miliband said it was a "mistake" to get rid of it and the move would send a "clear signal" his party was on the "side of working people".
The move would be paid for by a new "mansion tax" on £2m properties, he indicated in a speech in Bedford.
Vicki Young reports.