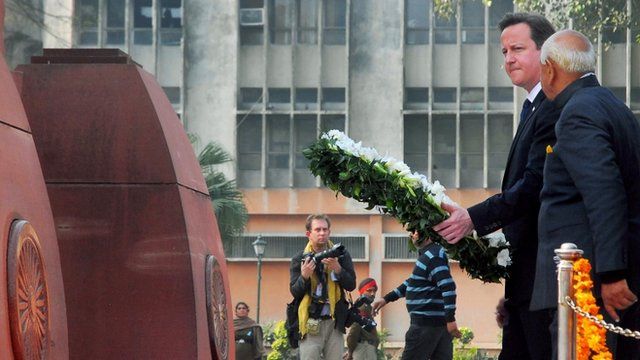 Video
David Cameron marks 'deeply shameful' Amritsar massacre
UK Prime Minister David Cameron has described one of the bloodiest massacres in British colonial history as "a deeply shameful event" on the final day of his trip to India.
Mr Cameron is the first serving British prime minister to have visited Amritsar, where hundreds of unarmed Indian protesters were killed by British soldiers in 1919.
James Landale reports from Amritsar.