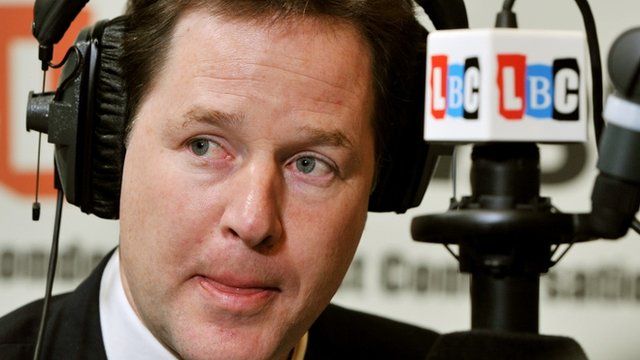 Video
Clegg warns against EU migration 'guesstimates'
Nick Clegg has refused to reveal official estimates of the number of Romanians and Bulgarians expected to come to the UK when restrictions on the right to work are lifted next year.
The deputy PM said the figures were not "precise", more like "guesstimates".
Making them public would not help "public confidence in the immigration system", he told LBC Radio.