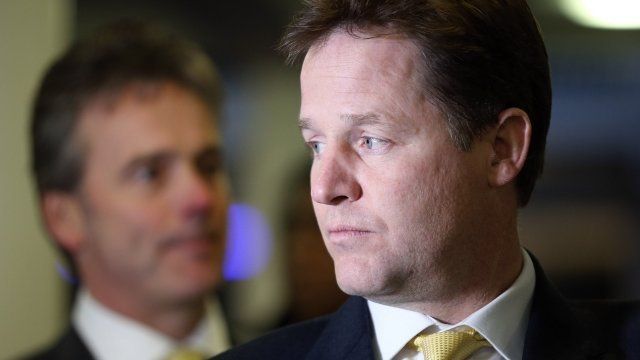 Video
Nick Clegg: 'I've got nothing to hide'
The Liberal Democrat leader Nick Clegg has admitted he was aware five years ago of "indirect and non-specific concerns" about alleged inappropriate behaviour by the party's former chief executive, Lord Rennard.
But, Mr Clegg has strongly rejected suggestions that his office was involved in a cover-up. And Lord Rennard denies that he has behaved inappropriately.
In an interview on BBC Radio Solent, Mr Clegg said he "had nothing to hide".
"I wasn't given any specific allegations directly until I heard them on the Channel 4 broadcast last week," Mr Clegg insisted.
"The party's got nothing to hide," he said, and added: "We've now got to listen to the women who feel they weren't properly listened to and get to the truth."