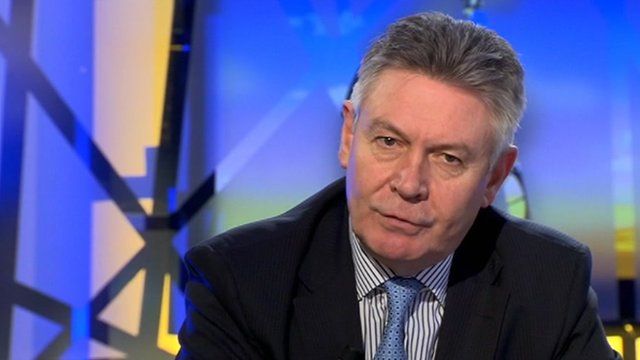 Video
Karel de Gucht: UK's EU membership 'not a free lunch'
The European trade commissioner said the UK was a "very important member state" of the EU, and said he believed the idea of the country leaving the union "will never happen for a number of reasons".
Conservative MP David Davis said that view was a "misjudgement" and there was a "high chance" the British people could vote to leave the EU if UK membership is not renegotiated through treaty change.
But Karel de Gucht told Andrew Neil that Europe was "not a free lunch" and added: "I don't see any treaty change in the foreseeable future".
David Cameron has pledged a referendum in the next parliament on a renegotiated deal with the EU should the Conservatives win the 2015 general election.
MORE FROM THE DAILY AND SUNDAY POLITICS
Watch more clips of films and interviews; 'like' us on our Facebook page; watch the Sunday Interviews with Andrew Neil, our soapbox films, follow us on Twitter or watch programmes from the last seven days on BBC iPlayer
Go to next video: MEP: Europe needs to integrate further