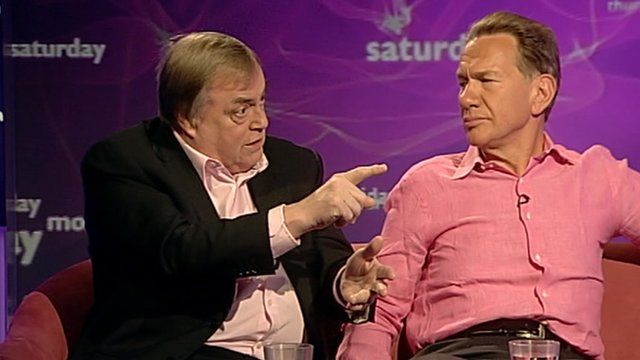 Video
Lord Prescott: Iraq war cannot be justified as an intervention
Lord Prescott, who was deputy prime minister at the time of the invasion in 2003, has said the Iraq war "cannot be justified as an intervention".
He explained to Andrew Neil that he supported it believing President Bush had a plan to resolve the Israeli and Palestinian conflict, but that "fell apart as it often does in American politics."
Looking back on his role, he said: "I can't disown it" as he recalled how Rwanda and Sierra Leone had a major effect on Tony Blair.
UK viewers will have 12 months to watch the full programme on iPlayer
MORE FROM THIS WEEK
More clips and news on our BBC website; 'like' us on Facebook; 'follow' us on twitter or watch shows from the last few months on BBC iPlayer
Go to next video: Straw on Iraq war: 'I deeply regret it'